Treat your food like preventative medicine. It is never too early or too late to give your body the nutrition it deserves!
As one of Canada's leaders in Lifestyle Medicine, a traditional Cardiologist and physician of Internal Medicine, Dr. Williams found his success through nutritional education which has lead to many of his patients preventing and in some cases reversing their chronic disease and being able to eliminate their many medications by adopting a healthier lifestyle.
At Williams Cardiology & Medical Wellness Centre we run a very successful program called the 'Lunch and Learn' where we run two different courses: our Intro Lunch and Learn and our Advanced Lunch and Learn. We are now offering this program to you so that you can take this course in the comfort of your own home at any time of the day or year that suits you best.
Meet Dr. Williams and find out how we can help you live healthier, happier and thrive!


This course will benefit you if you are:
Curious and want to learn about how a whole food plant-based diet can benefit you and your loved ones
Struggling with high cholesterol, diabetes, cardiovascular disease, weight loss and other health issues and want to improve your overall health while decreasing your medication intake
Interested in preventative and lifestyle medicine that is backed by scientific evidence
The benefits of a plant-based diet includes:
Decrease cholesterol levels
Decrease required cholesterol medication
Reduce Insulin for diabetes control
Lower blood pressure
Reduce required blood pressure medication
Lower cancer risk
Improve skin conditions
Improve digestive issues
Lose weight
Increase energy
Improve sleep
Cure erectile disfunction
Lower risk of heart attack, strokes and aneurysms
Rapidly decrease arthritic pain, fibromyalgia and any inflammatory disease
Lower symptoms of Irritable Bowel Syndrome
Decrease constipation
Decrease bed wetting in children
You will learn:
Some topics that Dr. Williams will be covering include why oils and nuts are not health foods, why your illness is likely not genetic, Mediterranean diet vs. North American diet, why dairy is a huge culprit to your health, why animal proteins are detrimental to your health, why even if you go to the gym and 'look' healthy on the outside - how to understand what is happening inside your body and what this will do to damage your system overtime.
About our Intro Course:
Our Intro Course is 6 pre-recorded sessions so you can learn at your own pace.
These engaging 1 hour talks are designed to increase participants knowledge of how a whole food plant-based diet can improve their overall health. Weekly recipes, grocery lists, tip sheets and other resources will also be included.
About our Advanced Course:
Join a like-minded plant strong community! Each week Dr. Williams chooses a different scientifically backed topic that relates to health, wellness and lifestyle.
These classes are LIVE and on ZOOM every Friday at 12 noon EST. If you miss it, we will post it on Youtube for you to catch up.
Dr. Shane Williams has been a leading 21st century proponent in Canada of the benefits of whole food plant-based nutrition.
"Dr. Williams has recently expanded his treatment option to include an in residence facility which will powerfully enable patients to achieve important lifestyle changes. He is also developing an online program which will reach out to the rest of Canada defining how they may optimize their benefits.  
It has been my privilege to know Dr. Williams as a friend and colleague and admire his growing commitment to enhance the well being of all Canadians."
Dr. Caldwell B. Esselstyn, Jr.
author: Prevent and Reverse Heart Disease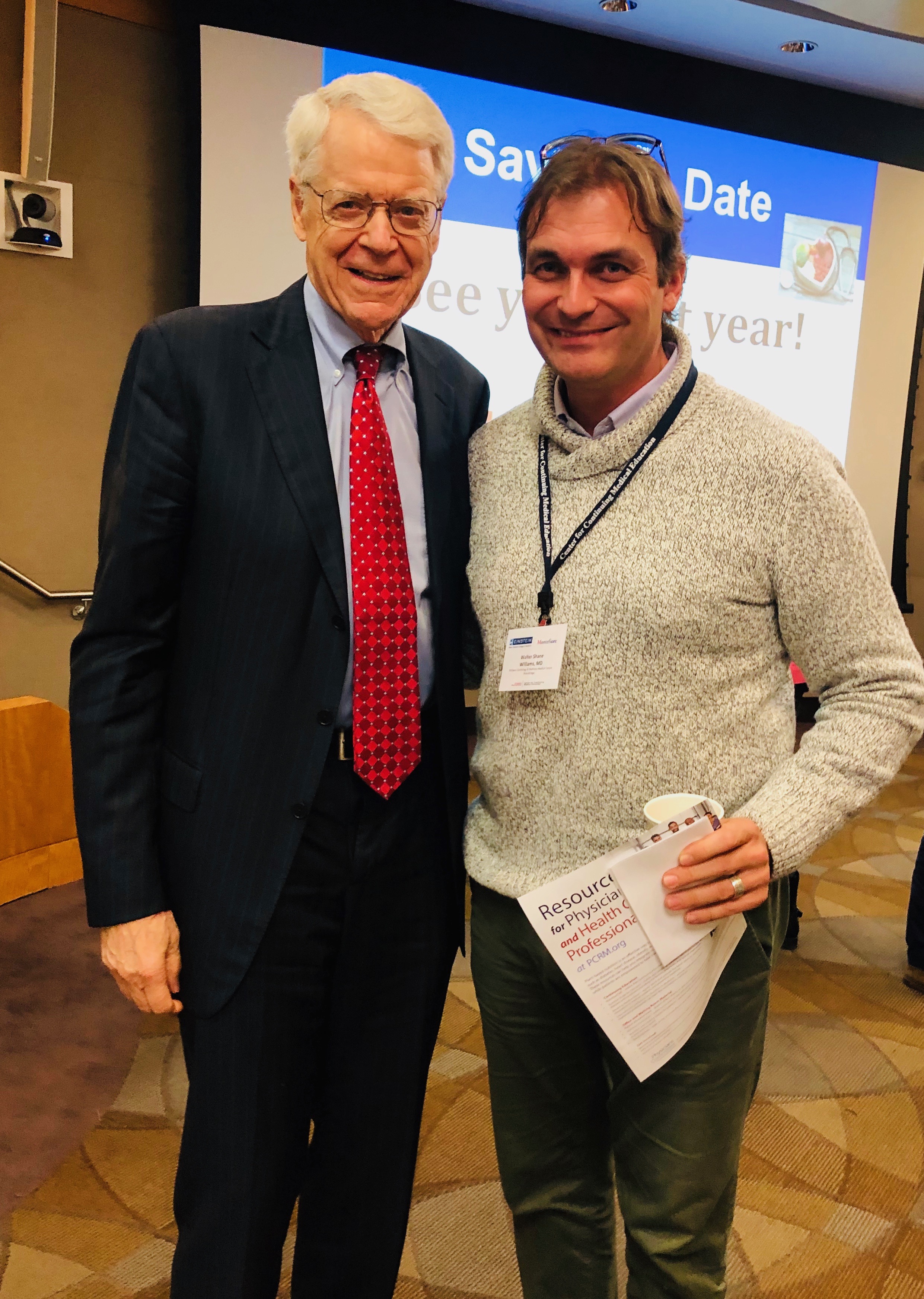 "I fully endorse the excellent advisories on lifestyle and health of Dr. Shane Williams and his colleagues - especially the message concerning the role of food in personal health. I have seldom met anyone with more professional enthusiasm for this message than Dr. Williams. It is time that the science of nutrition be fully embraced in medical and health practices."
Dr. T. Colin Campbell
author: The China Study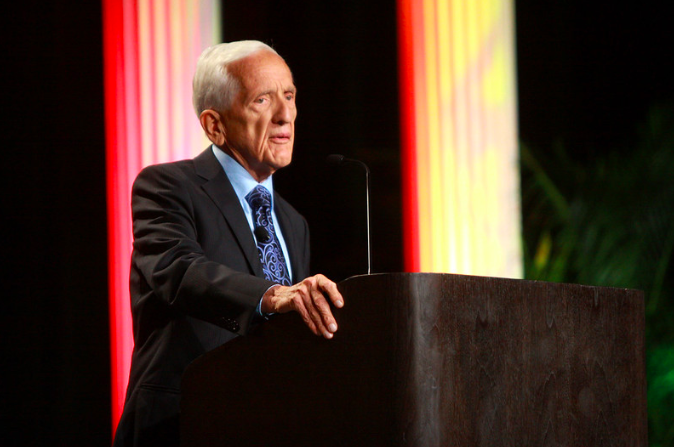 "Dr. Williams has been a frontrunner in adopting approaches to healthcare that actually promote health... by helping people change their food choices, he can help them radically improve their health."
Dr. Tom Campbell
author: The China Study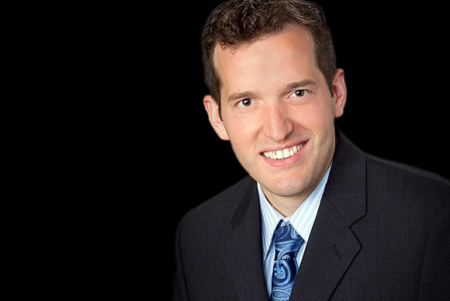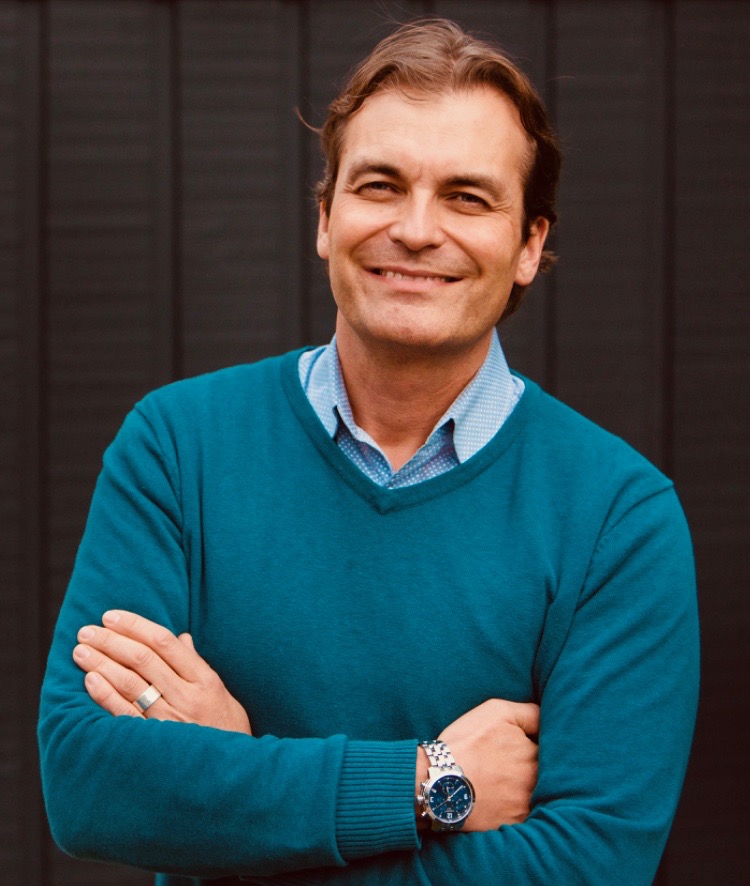 DR. W. SHANE WILLIAMS
B.Sc (Pharmacy), MD, FRCP, Cardiology & Internal Medicine
Born and raised in Newfoundland, Dr. W. Shane Williams attended Memorial University of Newfoundland (MUN) in St. John's where he obtained his Bachelor of Science in Pharmacy [BSc (Pharm)] being selected as class valedictorian in 1995. He then completed his 4 year Doctor of Medicine (MD) and 3 year post-graduate fellowship program in Internal Medicine at Memorial. He went on complete a 3 year Cardiology Subspecialty Fellowship at McMaster University in Hamilton, Ontario and in 2008 moved to Muskoka, Ontario to open his private practice in Cardiology and Internal Medicine.
In 2010, he stumbled across a copy of the book 'The China Study' written by Dr. T. Colin and Tom Campbell and was surprised with the amount of nutritional research that existed to support a whole foods plant-based diet -- to not only prevent but also stabilize, improve and sometimes even reverse many chronic conditions including elevated blood pressure, elevated cholesterol, coronary heart disease and diabetes.
He began to learn more about the science showing the power of nutrition on health. Since 2010, after changing his diet and enjoying many health benefits, he's been incorporating nutritional education and training into the care of his clinic patients.
Over the years, he's had the tremendous good fortune to meet, spend time with and learn from a number of world leaders in plant-based nutrition including Drs. T. Colin Campbell and Thomas Campbell, Dr. Caldwell Esselstyn and Dr. John McDougall.
He's lectured at plant-based conferences, hosted many week long immersion programs locally as well as a 10 day 'Plant-based Immersion Summit' in the Caribbean with Drs. Campbell and Esselstyn along with other leaders in the field. He considers himself very lucky to have witnessed (and continues to witness) so many of his patients often completely turn their health around once they learn and implement the scientifically proven, optimal nutritional approach for humans – a whole foods, plant-based diet.
He's passionate about bringing this information to as many people as possible so they too can become empowered to both safeguard and improve their health.
FAQs
How long is the course?
Our Intro Course is 6 sessions and you can watch + learn at your own pace.
Our Advanced Course runs once a week and is ongoing. You can join this at anytime throughout the year.
What is included in the course? 
In our Introduction Course you will receive 6 teaching videos, recipes and grocery lists, a tip sheet to help you navigate meal planning, portion sizes, and eating on a budget.
Our Advanced Course is on Zoom every Friday at 12 noon EST. Ask questions and learn from Dr. Williams plus chat with our awesome plant-strong community!
ALL participants will get access to our medically and scientifically backed resources - books, recipes, recommended app to help track your meals and links to movies and videos to further your knowledge of a WFPBD.
What if I miss a week?
We have a private Youtube channel where we post all recordings so you can catchup or rewatch a class anytime!
Is there additional assignments or homework?
No
How much is the course?
See our price plans here.
What is the refund policy?
There are no refunds. If you want to unsubscribe from our Advanced Course, you will need to cancel your subscription before the next billing cycle to stop payment. (Note: any funds already collected will not be refunded.)
What if I'm not ready to switch to a WFPBD right away?
We don't expect you to immediately turn your whole life around. Eating habits take time to change and over the 6 weeks, we are here to motivate and inspire you to embrace a healthier and more mindful lifestyle. That could mean taking small steps such as going Meatless on Mondays and realizing over time, you feel much more energetic! 
Who do I contact if I have more questions?
Please email [email protected]
What Do Our Courses Cost?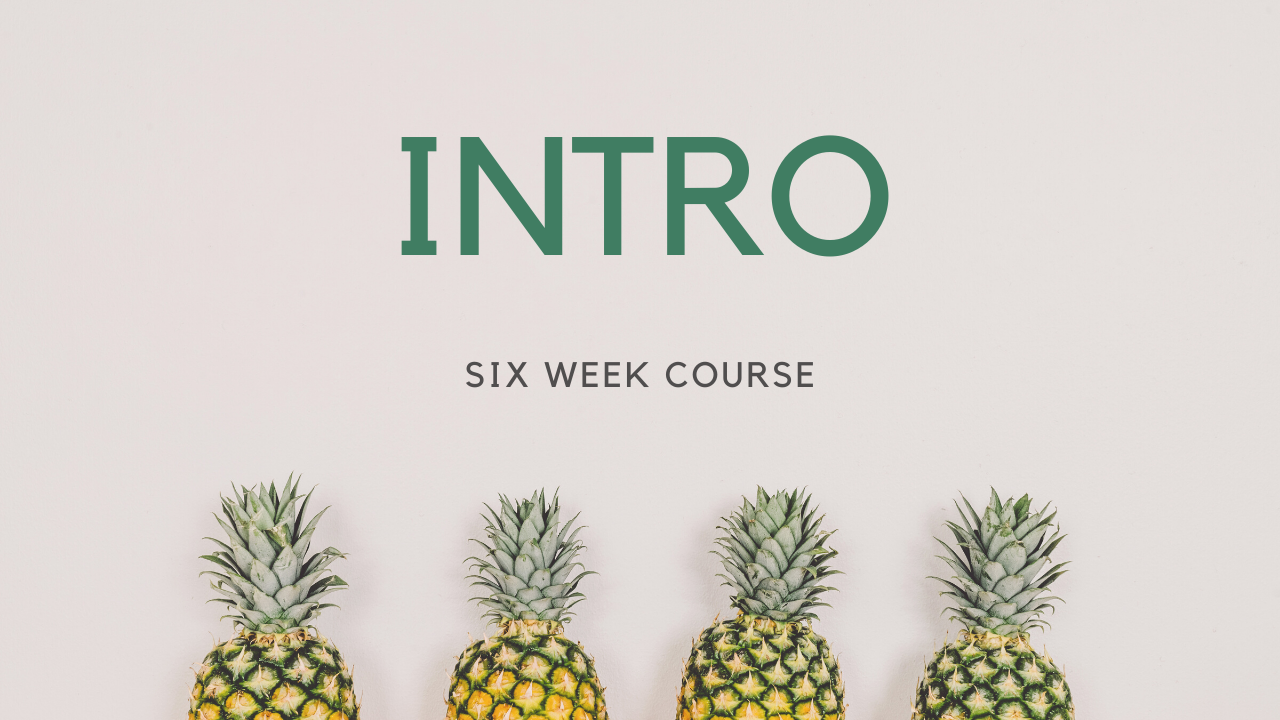 Introduction Course
One time payment of $45 CAD / $37 USD gives you access to six pre-recorded classes, plant-based recipes, health tips and more.
There are no refunds for this course.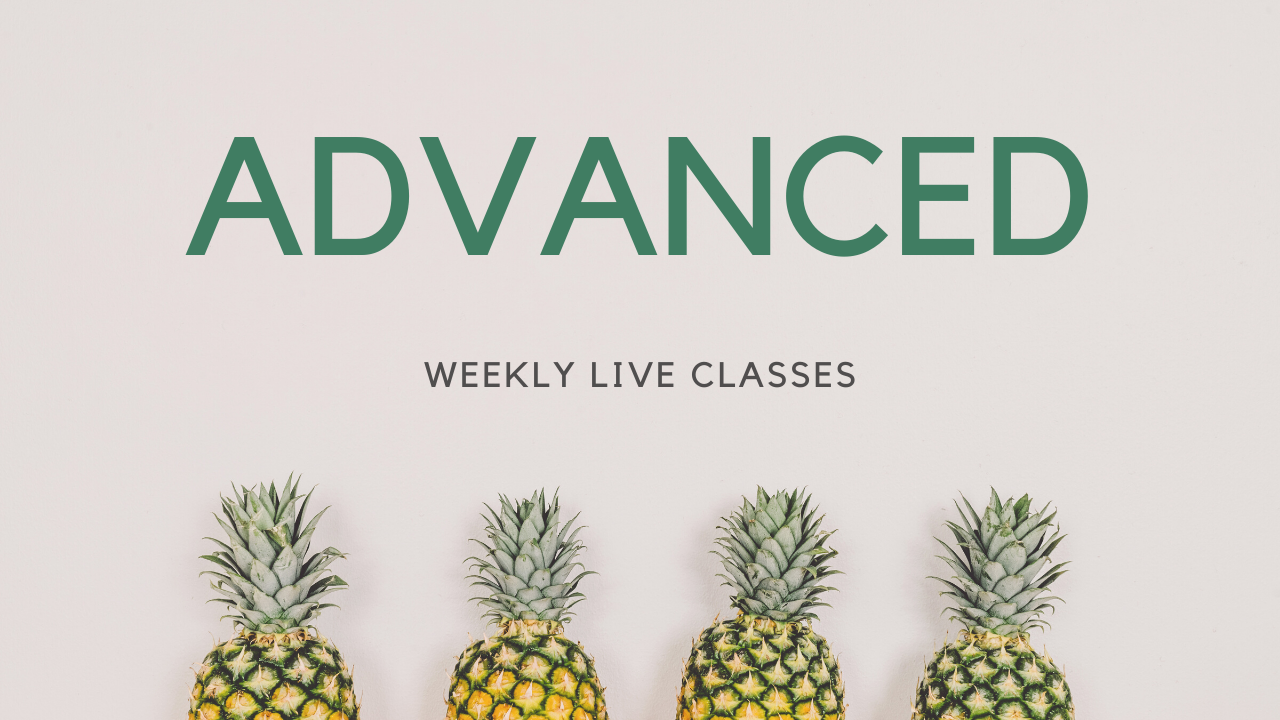 Advanced Course


Our $45 CAD / $37 USD per month subscription plan includes live classes on Zoom and Q&A with Dr. Williams. Tune into a new health topic every Friday at 12 noon EST!
No contract. Cancel anytime before your next billing cycle to stop recurring payment. (Note: any funds already collected will not be refunded.)